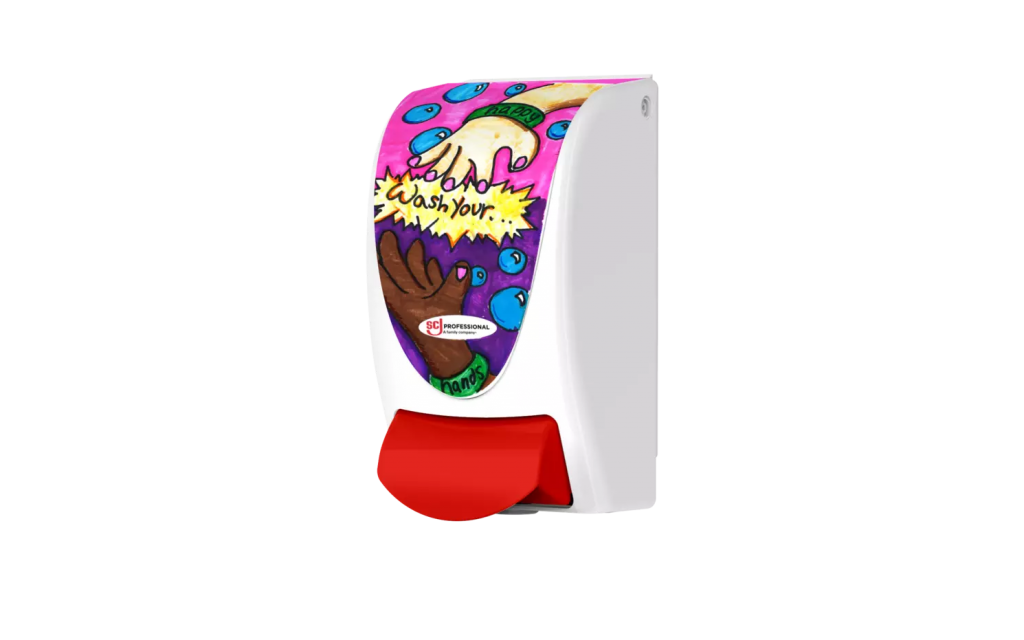 SC Johnson Professional has revealed the winners of its 2023 Happy Hands dispenser design contest.
The contest, now in its sixth year, called for K–12 students to design and submit original artwork for a soap dispenser that promotes proper hand hygiene, with the public voting on the winner from a group of five finalists selected by SC Johnson in two grade categories (elementary and middle/high school).
The winner in the elementary school (K–5) category is Ariel G., a third grader at W.J.C. Trapp Elementary School in Rialto, California, and the winner in the middle/high school (6–12) category is Sophia M., a 10th grader at Waterford Union High School in Waterford, Wisconsin. Both students will receive a US$300 gift card, while their respective schools will receive a $1,000 donation and up to 1,000 manual soap/sanitizer dispensers featuring the winning designs.
To view the winning designs or sign up to participate in next year's contest, visit the Happy Hands landing page.
About SC Johnson Professional
Based in Racine, Wisconsin, SC Johnson Professional is a manufacturer of janitorial and sanitation cleaners. For more information, visit www.scjohnson-professional.com.
The post SC Johnson Announces 2023 Dispenser Design Contest Winners appeared first on ISSA.
View our SC Johnson Professional Skincare Products by clicking the banner below