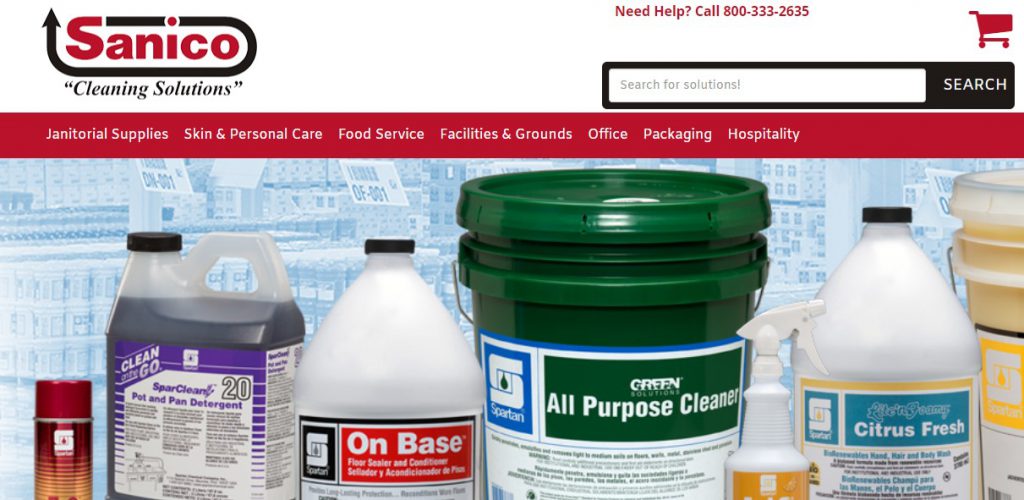 Attention all Sanico customers,
We are excited to announce that on April 1st, 2023, we launched a brand new shopping website at shop.isanico.com! This new site will replace the current isanico.com shopping page and will offer a modern, streamlined purchasing experience for all of our customers.
The new autocomplete search functionality is vastly improved over the legacy Sanico shopping site. Find products with ease using navigation by more refined product categories. Place orders from purchase history (Your Order Pad) or Saved Orders and Shopping Lists to checkout in under 30 seconds "on account." These features allow you to get back to the important work you do day in and day out quicker.
To ensure a seamless transition, all usernames and passwords from the current site will be automatically migrated to the new site. We encourage all of our customers to try out the new site as soon as possible, to familiarize themselves with the new features and functionality during our "Soft launch" happening now.
Please note that the current isanico.com shopping page will be retired at the official launch of the new site on April 1st, so we urge all customers to make the switch to shop.isanico.com before the old site is decommissioned.
Thank you for your continued support of Sanico, and we look forward to serving you on our new and improved shopping site!
Sincerely,
Ron O'Neil
Chief Technology Officer – Sanico, Inc